Edible Oil: 'Refined' For Innovations
Our fully integrated units have transformed the way edible oil is produced and processed in India. We have the ability to convert oil seed into packaged edible Oil, which allows the Company to have complete oversight on quality of the product at every level which has helped the Company over decades. Having a capacity of 1020 TPD, BCL Industries', Edible Oil business plays a crucial role in making India a self-sufficient nation. From Oil Seed Crushing Units to Rice Milling, our state-of-the-art facilities ensure the highest standards of product quality, contribute to the farmer's overall well-being and help uplift the agrarian economy.
Diversified Units: Strengthening India's
Agrarian Economy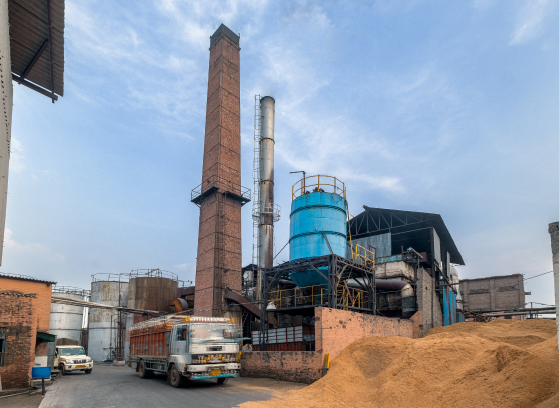 Oil Seed Crushing Unit
Through our innovative and technologically advanced processes, we utilise the full potential of the oil expeller, globally known as screw press works for extracting oil from oilseeds. At the BCL Industries Oil Seed Crushing Unit, we specialise in efficiently extracting oil from a range of seeds, including cottonseed, mustard and sunflower seeds. Our expertise in extracting oil from a variety of seeds helps us cater to the ever-growing customer needs and ensure we deliver the finest quality products.
Solvent Extraction Plant
Solvent extraction is achieved through the grinding of the seed followed by purging or washing of the seed with a petroleum distillate releasing oil in the seed. The solvent is then efficiently flashed off by heating the oil in the sealed chamber. The oil is then further heated to refine the solvent. Furthermore, we also specialise in extracting rice bran oil, a by-product of rice sheller. BCL Industries' solvent extraction plant is reliable, resilient and technologically advanced, specifically designed to ensure premium quality products.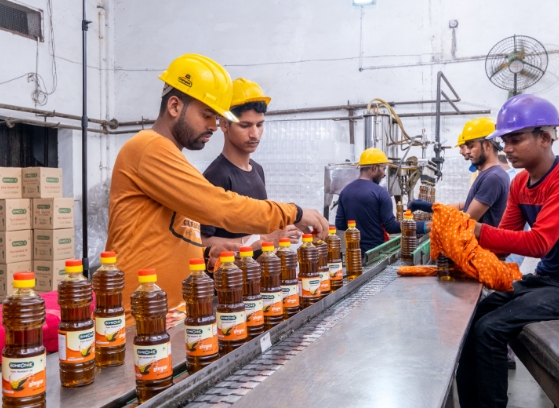 Edible Oil Refinery
The edible oil refinery unit is a vital component of a well-integrated complex comprising an oil crushing unit, solvent extraction unit, refinery, vanaspati ghee manufacturing unit, and a rice sheller. With world-class infrastructure and our unwavering commitment to excellence, we ensure our refinery unit meets the highest standards in quality, efficiency and transparency.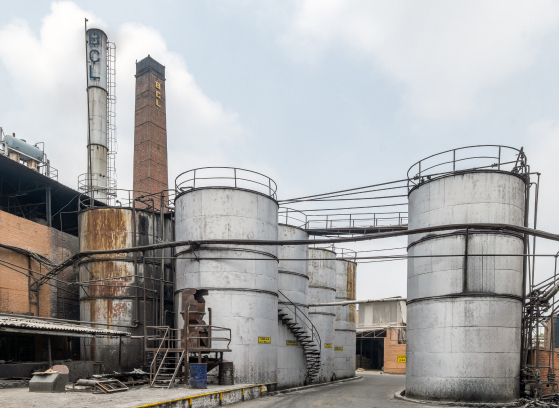 Crude Palm Oil Refinery
Methodically designed to produce refined oil, crude palm oil and crude palm kernel oil at its finest and of the highest quality. The Crude Palm Oil Refinery follows three essential stages to eliminate impurities and colour pigments in the palm oil. Degumming is the first stage, where gum and fatty acid along with other impurities like trace mills, copper and iron etc. are separated by applying phosphoric acid. The second stage is bleaching, where oil is mixed with bentonite calcium in a vacuum room to eliminate impurities and colour pigments in the palm oil. The final stage is deodorising, where the odour and taste of the oil are removed. The oil is steamed at high temperatures between 240 degrees Celsius to 260 degrees Celsius and then subsequently cooled to room temperature. Through these three effective processes, we maintain stringent quality checks and ensure the highest standards in quality.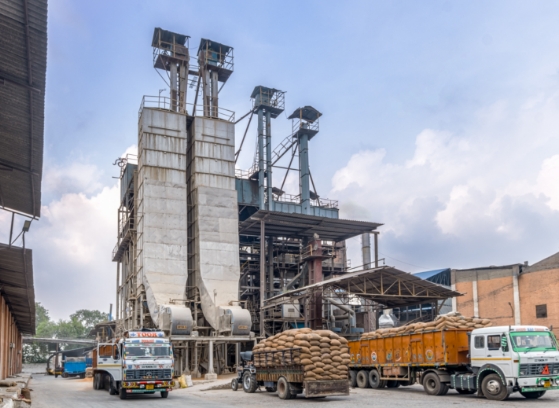 Rice Milling
From the pre-cleaning, de-husking, de-stoning and polishing, whitening the rice, sorting, grading and much more, our Rice Milling unit follows a sophisticated process ensuring excellence and the finest quality of rice. Equipped with cutting-edge technologies, our rice milling unit effectively eliminates impurities of all kinds while maintaining the purity of rice.
Become A Distributor In Your Area
Join our network to grow your business and build our nation.
Being a distributor for BCL at Rajan Trading Company has taught me about their commitment to innovation and quality. Our partnership, firmly rooted in trust, ensures we deliver excellence to our customers at every juncture.
Arun Chabara
Fazilka, Punjab
Having worked with BCL for years as a distributor at GAMS and Company, I've witnessed the unmatched quality and variety of their products. This partnership has enabled us to consistently deliver excellence, setting new industry standards.
Manoj Kumar Bansal
Ludhiana, Punjab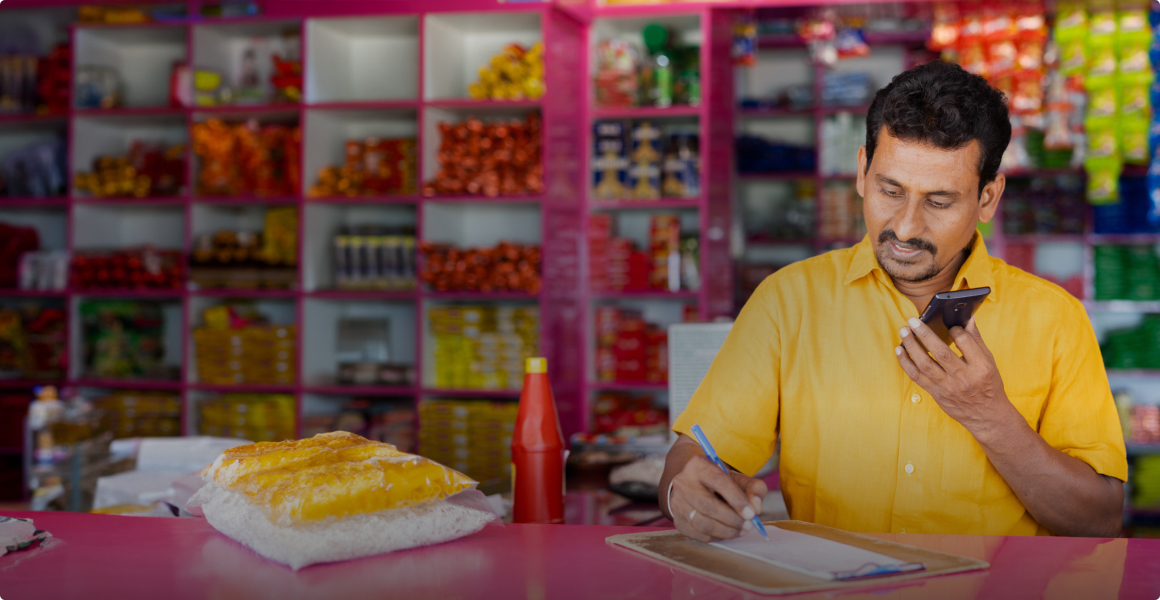 Stay Updated
Subscribe to our newsletter for the
latest BCL products and information.